Choose your home
Boxhaus offers a variety of different styles and home builds to meet each individual needs.
House Plans
Compare the plans for the different models
The KAMPhaus is a smaller yet refined version of our traditional 400 sf models.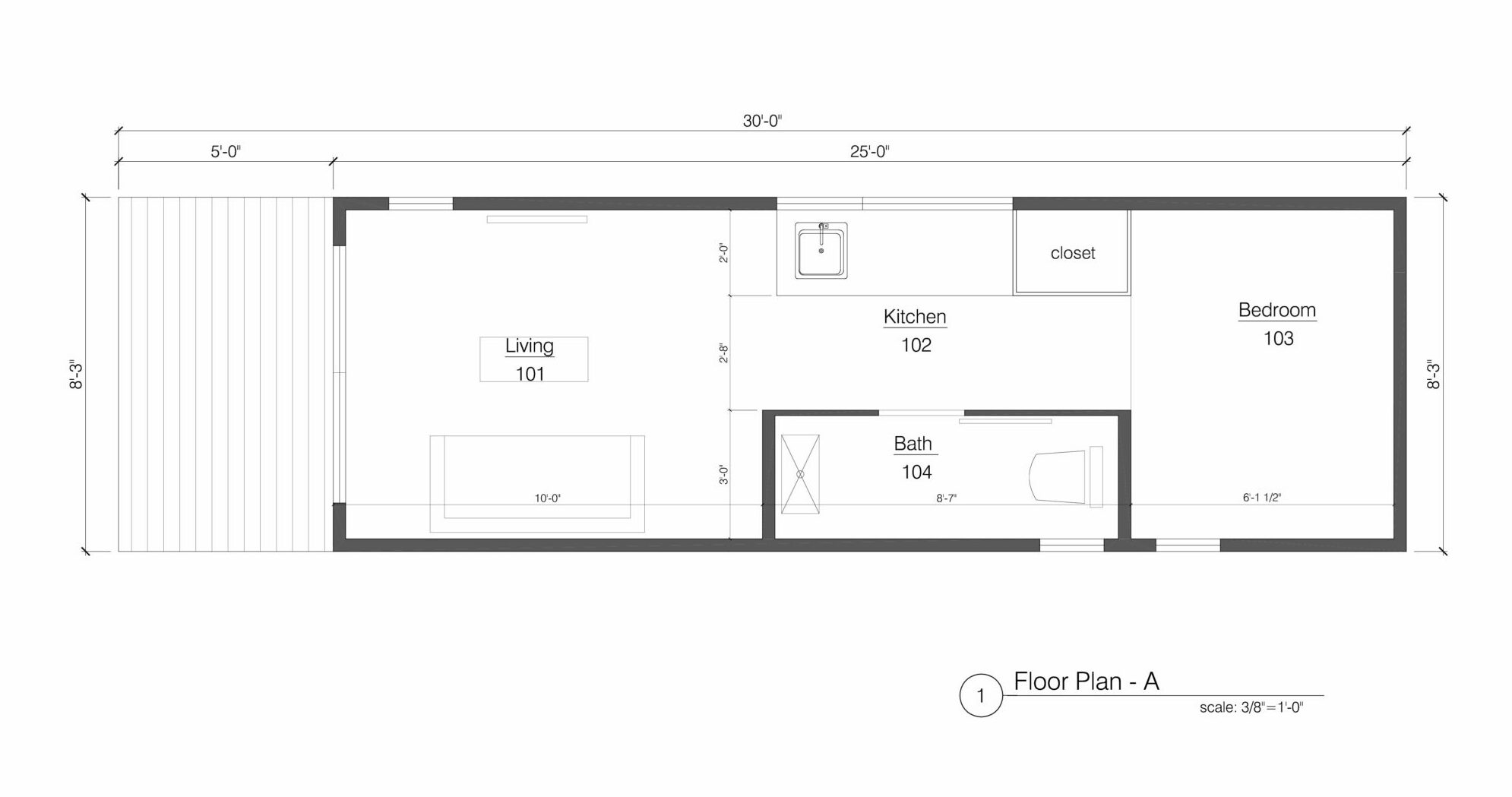 This architecture is known for its simple structure while doing its best to provide shelter from the Florida sun and make the most of breezes.
Sleek shapes and clean lines are a staple of Scandinavian design.
The Caboose is one of our original flagship models and the first lofted models designed.
Testimonials
"Boxhaus is great to work with. Beautiful, architecturally designed Tiny Homes. Their follow-up after purchase has been wonderful. I highly recommend them."
Testimonials
"I had the pleasure of meeting Rick while searching for a tiny home. I spent a lot of time and visited mfrs in addition to much homework. When I saw the Odin advertised for sale, I requested additional information of its build. Aside from the floor plan being perfect for me, the build quality Rick put into this showpiece was obvious, and has elicited positive comments from all who see it. I have no problem recommending Boxhaus to build your tiny home."
Testimonials
"Thank you so much for all your work on the tiny house. It's a thing of beauty! It's the talk of the neighborhood! It's as magnificent as a "tiny" can be"
Testimonials
"Rick and his team were a real find. Being from a design background I was drawn to Boxhaus for its esthetic...their homes have a rustic feel but with a cool modern vibe and surprisingly spacious interiors. And the light inside all of the designs is insane. Under intense time constraints, Boxhaus knocked out my house on budget, on time and with great attention to detail and quality. They were top notch from start to finish and best of all...they're decent human beings, which is a dying breed these days. Highly recommended!!!!!"
Boxhaus is great to work with. Beautiful, architecturally designed Tiny Homes. Their follow-up after purchase has been wonderful. I highly recommend them.

frans jansen


7/15/2020

I had the pleasure of meeting Rick while searching for a tiny home. I spent a lot of time and visited mfrs in addition to much homework. When I saw... read more the Odin advertised for sale, I requested additional information of its build. Aside from the floorplan being perfect for me, the build quality Rick put into this showpiece was obvious, and has elicited positive comments from all who see it. I have no problem recommending Boxhaus to build your tiny home.

dan s


3/16/2020

Rick and his team were a real find. I was living in the Caribbean and had to relocate to Miami toot sweet. Searched high and low for accommodations but... read more hated everything on the market.I had intended to retire in a tiny home in 15 years or so but decided to risk upping the schedule to 2 months.Being from a design background I was drawn to Boxhaus for its esthetic...their homes have a rustic feel but with cool modern vibe and surprisingly spacious interiors. And the light inside all of the designs is insane.Anyways. Under intense time constraints, Boxhaus knocked out my house on budget, on time and with great attention to detail and quality.I trusted these guys and sent them money up front without ever meeting them. They didn't take advantage when they could have. They were top notch from start to finish and best of all...they're decent human beings, which is a dying breed these days.Highly recommended!!!!!

Bryon Halsey


9/13/2019